Rules and Compliance Tactics
Summary: Associated with almost every rule constraining real-world activity is some kind(s) of action taken to enforce it. Is such action(s) part of the rule itself? How should such action(s) be viewed? n this month's 'Premise and Conclusion' column, Ron Ross examines several sample rules to provide answers to these and related questions.

Free How-To-Primers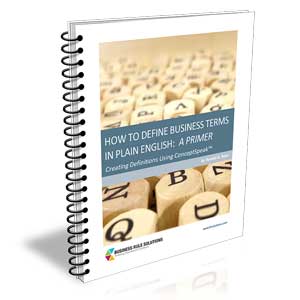 In The Spotlight
All About Concepts, Policies, Rules, Decisions & Requirements
We want to share some insights with you that will positively rock your world. They will absolutely change the way you think and go about your work. We would like to give you high-leverage opportunities to add value to your initiatives, and give you innovative new techniques for developing great business solutions.