Rules and Compliance Tactics
Summary: Associated with almost every rule constraining real-world activity is some kind(s) of action taken to enforce it. Is such action(s) part of the rule itself? How should such action(s) be viewed? n this month's 'Premise and Conclusion' column, Ron Ross examines several sample rules to provide answers to these and related questions.

Free How-To-Primers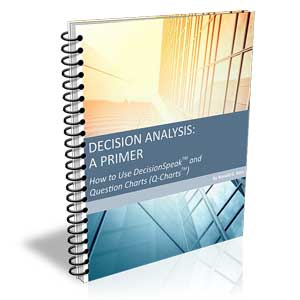 In The Spotlight
In response to a great many requests, Business Rule Solutions now offers at-a-distance learning options. No travel, no backlogs, no hassles. Same great instructors, but with schedules, content and pricing designed to meet the special needs of busy professionals.