Download: Business Rules Manifesto
The Business Rules Manifesto has been translated and is available (pdf) in the following languages: Arabic, Chinese (Classic), Chinese (Simplified), Dutch, Farsi, French, German, Hebrew, Italian, Japanese, Lithuanian, Norwegian, Polish, Portuguese, Spanish, Swedish, Turkish.
# # #

Publications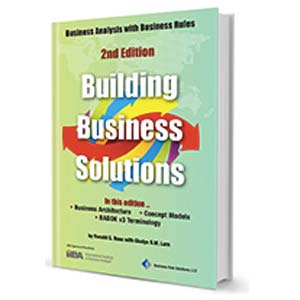 In The Spotlight
In response to a great many requests, Business Rule Solutions now offers at-a-distance learning options. No travel, no backlogs, no hassles. Same great instructors, but with schedules, content and pricing designed to meet the special needs of busy professionals.