General Rulebook Systems (GRBS): What's the General Idea?
Summary: Every company has a general ledger system to manage its finances as an enterprise concern. Why not a business system for rulebook management, to organize its business rules as an enterprise concern? Improved governance practices for companies moving into the knowledge economy will demand it. The problem is that the industry currently has no name for such a system. In this month's brief column Ron Ross proposes "general rulebook system" — and requests your feedback.
I believe you can't play a game without a rulebook. The same applies to the business 'game'. Ask most companies today to show you their business rulebook and you'll likely get just blank stares. The lack of (automated) rulebooks — an official source of the rules for the game — is a major deficiency in current business operations. It's a core reason why on-going adjustments in decision logic prove so difficult and expensive.
Business rule management systems (BRMS) or business rule engines (BRE) usually offer workbenches for authoring and deploying rules, but those tools are for developers working in the context of a platform. They are not designed for business people, business analysts, or compliance officers conducting everyday work in the context of the business itself. For the latter purpose, you need a business-oriented platform for rulebook management, one designed to manage business vocabulary and business rules as a business concern. Rulebook management should feed execution platforms, of course, but has little to do with software or software development per se.
Over the last six months, I have been busy creating the third edition of Business Rule Concepts (due out in the third quarter of this year). In this new edition, I talk a lot about governance practices (business governance, not IT or data or SOA governance). I have come to believe that better governance requires solid tooling to support it directly. By better, I mean repeatable, traceable, consistent, and transparent, with a healthy dose of accountability.
Unfortunately, I am not aware of any industry term for an automated system that supports rulebook management in the context, and at the level, of business governance. I think it's time we created one. Here's why I chose general rulebook system (GRBS) for the new edition of the book. Feedback welcome!
System emphasizes that the tool is automated. Rules governing operational decisions in a business, unlike for most games, change constantly and dynamically.


Rulebook is the term SBVR uses for a collection of all business rules, business vocabulary, and definitions.


General comes from "general ledger system". General ledger systems are all about keeping an organization's overall ("general") finances under control, well managed as an enterprise concern. Similarly, a GRBS is about keeping an organization's overall ("general") operational governance under control, also well managed as an enterprise concern.
No company today would be without a general ledger system, no matter what line of business it's in. Similarly, I believe every company needs a GRBS, whether they have a BRMS/BRE or not. Good governance demands a general rulebook system. That's the general idea anyway — the name is to be decided.
# # #

Free How-To-Primers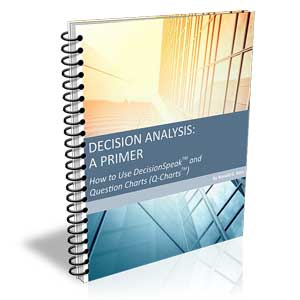 In The Spotlight
All About Concepts, Policies, Rules, Decisions & Requirements
We want to share some insights with you that will positively rock your world. They will absolutely change the way you think and go about your work. We would like to give you high-leverage opportunities to add value to your initiatives, and give you innovative new techniques for developing great business solutions.