What's the Difference between a Behavioral Rule and Decision Rule
Summary: Following up on last month's Business Rules 101, Gladys takes things a step further with this short video and column about two different types of business rule.
Watch Gladys' latest video blog entry below.
# # #

Free White Papers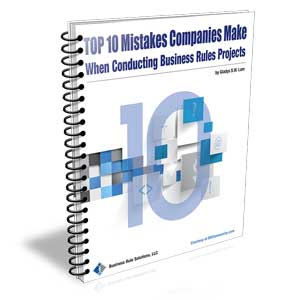 In The Spotlight
In response to a great many requests, Business Rule Solutions now offers at-a-distance learning options. No travel, no backlogs, no hassles. Same great instructors, but with schedules, content and pricing designed to meet the special needs of busy professionals.