What's the Difference between a Behavioral Rule and Decision Rule
Summary: Following up on last month's Business Rules 101, Gladys takes things a step further with this short video and column about two different types of business rule.
Watch Gladys' latest video blog entry below.
# # #

Free How-To-Primers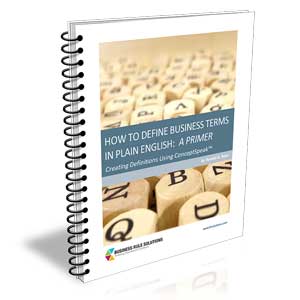 In The Spotlight
All About Concepts, Policies, Rules, Decisions & Requirements
We want to share some insights with you that will positively rock your world. They will absolutely change the way you think and go about your work. We would like to give you high-leverage opportunities to add value to your initiatives, and give you innovative new techniques for developing great business solutions.